What we're working on now

Games. Really cool ones. With sounds and pictures and stuff!!!

Like..........





We're creating an out-of-this-world and out-of-this-time combat racing game that will take you off the standard race track and into the realms of time and space to battle your way to the finish line. Choose from 4 distinct race cars each with its own unique powers to battle on our revolutionary 360° tracks and through the time warp races to claim your victory!

Head over to the TimeWarp Racers page to see more info and keep up to date.
Check out the game art!
(AS YET Unnamed) aboriginal Sports & Puzzles game


We are extremely excited to be working on an original IP which will showcase the traditional sports, games, and puzzles from the indigenous aboriginal peoples of Canada. A mobile and PC release which we look to put out in conjunction with the 150th birthday of Canada July 1 2017!

​We have finalized the 5 components for the game! They are:
WAR CANOE RACE - race your team to the finish line to claim the championship
2 FOOT HIGH KICK - timing and skill are needed here to jump your way to glory
SNOW SNAKE - as the snake you steer your best distance in this "endless runner"
HOOP AND POLE/BOW AND ARROW - *details to come*
STICK PULL - use all your strength to pull your opponent up and you to victory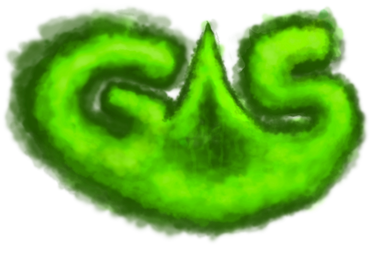 UH OH!!!!
You just ate at an exotic restaurant. Delicious but...not sitting too well! Can you make it before it's too late?? Use your "side effects" to manoeuvre through 4 different countries trying to the only safe haven you have, the bathroom, in time!!!

- This platformer is the first ever to incorporate resource management.
- Challenging enough for the serious gamer as well as fun enough for the kids with EASY/HARD mode options.

Over 10,000 downloads so far! Get yours now...we're sure you too will have an "EXPLOSIVELY" good time!
GAS HAS BEEN RELEASED! DOWNLOAD IT NOW!

faq
We're not talking about the questions, we're talking about the game!
A mind bending twist on what you know to be a game. We are taking you where
you always wanted games to go! Challenging, exciting, action packed, and
thoughtful, you'll be asking yourself "What the FAQ?"
FAQ promises to be a whole new level in the video game experience.

Release Date: TBA

Random... just because
Our favourite colour of paint is plaid.